Vietalia Kitchen
1220 S Cooper Ste 130, Arlington, TX 76013
Order now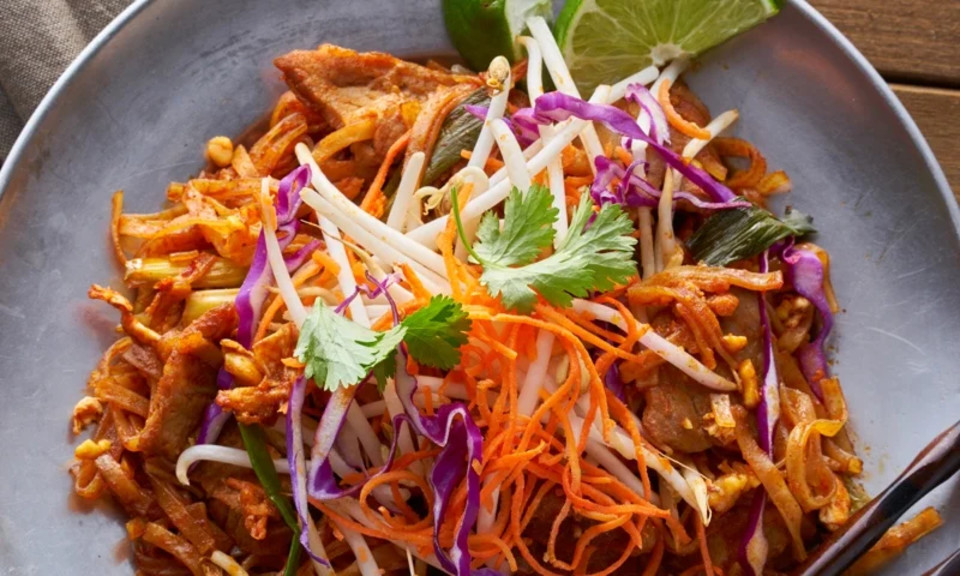 juan
I've been to Vietalia with about 30+ orders. First, the food is excellent and always hot. The owner is very friendly and the rest of the family is always nice when ordering. I often go to the restaurant or get it delivered. What makes this place great is the customer service. I live outside their delivering area and they still come to my home with a smile. The Special Pho, Spring Rolls, Clay Pot Rice, Boba Tea are excellent. They even offer off menu items, for example the Chicken Alfredo is delicious but my wife love shrimp. They make Shrimp Alfredo for my wife which is awesome. I'm ordering right now two Special Pho with Egg rolls, and an order of homemade Tiramisu. Don't let folks discourage you from eating here, the food speaks for itself.
Hogan
I looked through my history and apparently I don't go more than 10 days without Vietalia kitchen (usually less than 6 days). I browsed the comments and noticed that most bad reviews have something to do with people not getting what they ordered, I can honestly say I've had ONE bad order from vietalia (out of at least 50 in the past two years.), and that turned out to be a communication problem between them and the Groupon app. Honestly the food is great, the service is prompt and 99% of the time everything is exactly what you ordered. If you've never ordered from here, you need to try them out. These guys do a great job and you should give them the opportunity to EARN your patronage.
Jenna
I ordered: - Pizza with hamburger and broccoli - Veggie Sandwich - Dr Pepper This place has the friendliest people. They called to let me know when my food was on the way, and the delivery person was SO polite. The food was awesome. The sandwich was spicier than I expected, but it was still delicious. The only complaint I had was the hamburger on my pizza tasted a little dry. Otherwise, amazing. I've ordered from this place 3 times and it's been great every time.
Mina
Our family absolutely loves this place. We've ordered from them several times and have yet to try anything we don't like. Delivery is fast and friendly, the people who work there give wonderful customer service. The Clay Pot rice is a family favorite here, and so is their burger. Our only problem when ordering is deciding which tasty thing we want that day!
Frederick
food was great both times i ordered here.I just don't like that the last time i ordered here.I took the time to oder ahead so it would be ready when i arrived.When i got that it was ready but the asian lady let me stand there for about ten minutes while she talk on the phone.All she had to do was hand me my food.She messed up a otherwise great experience.
About us
Asian, Dinner, Hamburgers, Italian, Lunch Specials, Pizza, Sandwiches, Vietnamese
Today

Delivery: 10:30 AM - 9:00 PM

Takeout: 10:30 AM - 9:00 PM

Delivery

Monday:

10:30 AM - 9:00 PM

Tuesday:

10:30 AM - 9:00 PM

Wednesday:

10:30 AM - 9:00 PM

Thursday:

10:30 AM - 9:00 PM

Friday:

10:30 AM - 9:00 PM

Saturday:

10:30 AM - 9:00 PM

Sunday:

10:30 AM - 9:00 PM

Takeout

Monday:

10:30 AM - 9:00 PM

Tuesday:

10:30 AM - 9:00 PM

Wednesday:

10:30 AM - 9:00 PM

Thursday:

10:30 AM - 9:00 PM

Friday:

10:30 AM - 9:00 PM

Saturday:

10:30 AM - 9:00 PM

Sunday:

10:30 AM - 9:00 PM
Vietalia Kitchen is a restaurant like none other. Its uniqueness is the result of its one-of-a-kind menu-- nowhere else can you order a hamburger for lunch, pho for dinner, and tiramisu for dessert. This is just an example of the vast range of selections we offer at Vietalia Kitchen. Our rare combination of American favorites, savory Italian dishes, and authentic Vietnamese cuisines is as diverse as the community Vietalia Kitchen so proudly serves